Karl Delgadillo (WordPress Website Designer) Gemini Award Winner
The Gemini Awards were awards given by the Academy of Canadian Cinema & Television to recognize the achievements of Canada's television industry.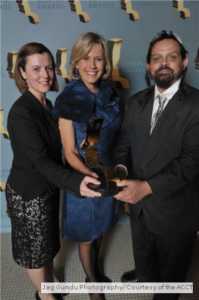 Karl Delgadillo was nominated and won as a lead Web Designer in the Category of "Best Cross-Platform Project", working for "CBC News: Ormiston Online" in year 2009. The program was reporting the federal election stories evolving on the internet, before they appear anywhere else. Checking blogs, online video, facebook and twitter; plus critical analysis of issues, politicians and bloggers. It's a whole new way of politics.
The 24th Annual Gemini Awards Industry Galas concluded 2009-10-22 at The Sound Academy in Toronto, with the presentation of awards in the Comedy, Drama, and Variety categories. Hosted by Ennis Esmer (CTV's The Listener) and Zoie Palmer (Global's The Guard), a total of 24 awards were presented in two presentations.
The Gemini Awards have been annually recognizing and celebrating excellence in Canadian English-language television since 1986.
The annual gala was held Tuesday, Oct. 22th, 2009, in Toronto. The Gemini Award is like the Grammys in Canada.
Let's fix your website.
Our full-service web solutions help your business grow online leads, calls, and revenue.