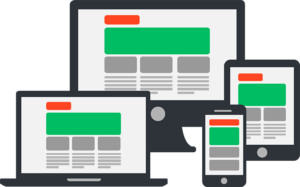 Maybe you've had a talent for technology or design nearly all your life. Or maybe you just stumbled onto WordPress one day when looking to set up your own site. And then that one day led to another, and soon you were finding your way around the WordPress backend pretty well.
And then time and time again you started running into people who "wanted a website" but didn't really have the first clue about how to build one. At some point it probably dawned you – Hey, I could make some money doing this.
But then you needed to actually get down into the weeds and figure out how you'd go about it.
If you're toying with creating a small business website or blog, allow me to detain you for a moment.
Maybe you're considering hiring a website designer to create, maintain and update your site. It's a perfectly reasonable option, especially if you have no knowledge of — or zero interest in learning — website programming.
But there is a DIY option well worth considering: creating a site with WordPress.
WordPress is essentially a highly flexible content management system that can serve as the foundation for a blog or a fully-fledged small business website for online marketing or ecommerce. With a WordPress-built site, you can easily add new pages and blog posts yourself; no knowledge of HTML, CSS or any other mind-numbing acronyms is required.
Go digital with a professional website, now totally affordable!
Proven Solution
Whether you're looking for a turnkey website creation or a customized high-end solution, you can choose the online presence that best fits your business needs.
Clear Results
Our creative team will craft your most compelling information (text, photos, videos, maps) into a hard-selling marketing tool to help generate leads.
Higher Visibility
All our websites are SEO optimized and mobile friendly. Social share buttons make it easy to spread the word on all major networks.