Complete WordPress Training For Beginners
Are you ready to run your own website, blog, or e-commerce site?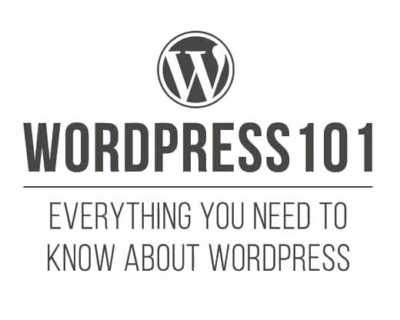 Learn WordPress in Toronto and learn everything you need to know about launching your first WordPress blog! Learn how to use WordPress to create your own blog site
At the conclusion of the course you will have your own WordPress CMS up and running along with a clear understanding of how a WordPress based site functions and how to administer it.
We train you office staff to perform social media tasks through out the day and how to edit the full online system.
This is a one-on-one tutorial, conducted in plain English or Spanish and is designed for those with little to moderate technical skill.
What you will learn:
Introduction to the WordPress Admin Panel
Basic Theme Customizations
Introduction to Plugins
Creating Content

Posts
Pages
Creating Links – internal & external
Moderating Comments

Adding Media (photos, videos, sound files) to your content
Basic SEO for your pages
Promoting your new site
Take Control Of Your Blog Site
The course is 4 hours and the cost is $200, for two people is $350 for three people is $500. Call us for large group sessions.
Let's fix your website.
Our full-service web solutions help your business grow online leads, calls, and revenue.