Contact us for Monthly Maintenance Plan / Emergency Support
Please send us some general information on what we can do for you.
Sometimes it takes a phone call to get the help you need. While others give email support only, we offer phone, text, and email tickets.  We're looking forward to helping you improve your online marketing!
Emergency WordPress Support is defined as urgent requests that fall outside of the maintenance plan with less than 48 hours notice.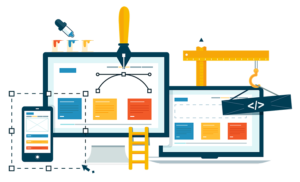 We maintain and backup you business website / blog
We love WordPress and know it's the best CMS platform in the world. We believe in helping others fulfill the full potential of their websites and inspire them to accomplish the full potential of their online business by bringing your WordPress website to its best performance, take care of all the technical day to day operations, hosting and development of your website. Allowing you to focus on your business and never worry about your website again.
Website maintenance is an important but cumbersome task for many website owners and bloggers. We take this responsibility off of you to free up your time running your business or blog how you know best. We can also ensure that your content is regularly and securely backed up on our server in the event of a hacking emergency or crash following an update. We know your pages and posts are precious – let us help protect them for you.
Let's fix your website.
Our full-service web solutions help your business grow online leads, calls, and revenue.