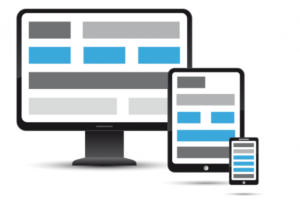 Website name: Trading Planets™ by Foundation for the Study of Cycles, Inc.
Website URL: http://timingplanets.com/
About
Trading Planets provides you with the Investing provides you with the tools and resources you need to execute your sophisticated trading strategy. Trading Planets possesses a greatly enhanced ability to forecast both pricing and trends of financial instruments such as equities, commodities, and the Forex market, with high reliability and repeatability. Our work presents a truly unprecedented game changer for all traders and investors.
Industry:
Trade and Investment industry
Background:
Planetary signals and solar activities driving markets and traders
Objective(s):
Improve Corporate Identity
Create Membership WordPress Website.
Increase website unique visitors
Increase website retention rate
Stages:
Research, wireframe, technical planning, design, build, site enhancements, project management, social media planing, Search Engine Optimization, and much more.
CMS:
Highly customized WordPress installation
Review and processes
To initiate all projects we start with a Discovery & Planning session to gather information and ask questions to learn about your goals, expectations, resources and audience. We also analyze your current site and compare it to any competition.
During this discovery session we review all the possible needs, brainstorm directions and features, and put together a complete list of requirements. This is an interactive session to explore the options and define the goals and requirements. We will review your existing marketing materials and branding to ensure proper integration with other marketing strategies.
After our discovery phase we are able to provide detailed recommendations and, if necessary revised project costs and timelines. We will consider best approaches for leveraging existing software or for custom designing an application that suites your individual needs.
Results:
Increase in leads
Revenue growth within 6-months
Increased credibility
More high-end, high-volume customers inquiring
Easy to Use Content Management System
We put together a customized solution to allow you to update and manage your web site.
We install and customize open source applications to suit your unique needs. Making updates is easy – if you have a basic understanding of software like Microsoft Word then you can update your own site including adding new sections, editing content, previewing changes, inserting images and video and so much more. We can include events calendars, news feeds, RSS and twitter, photo galleries, member registration and renewal (including online payment systems) and practically any functionality you can think of.
This can all be managed by a single user or a team of users authorized to update your site.